The leading sales engagement tool.
Now built for Copper.
Reach more prospects. Personalize your sales communication. PersistIQ adds powerful sales engagement features to Copper.
Level up Copper CRM with the most advanced sales engagement tool.
Copper makes it easy for you to focus less on your CRM and more on actually selling. Add PersistIQ into the mix, and you get the most streamlined sales workflow possible.
And, because PersistIQ has bi-directional sync with Copper your activities are automatically logged and your data is always up to date. No work required on your end.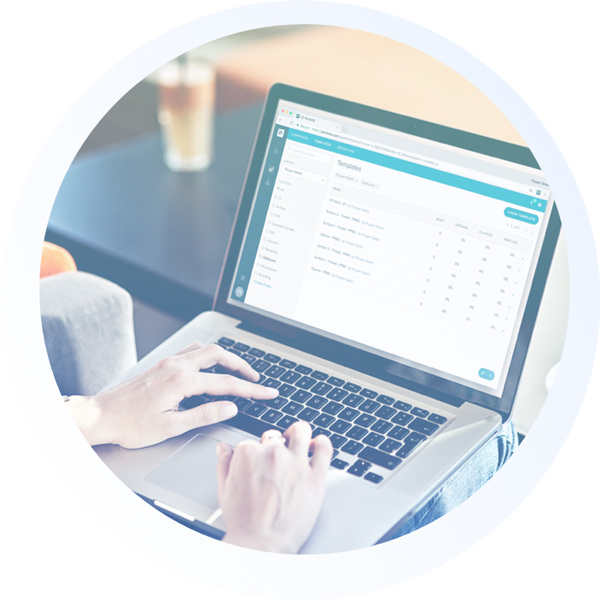 CRM and Sales Engagement are the two most important systems you need for effective sales.
Copper gives you the robust CRM you need to manage your customers. PersistIQ lets you prospect new leads and engage with them, right from Copper.
So you get everything you need to prospect, engage, close, and manage your leads.
Database
Leads, people, accounts, opportunities
Pipeline
View leads in a way that makes sense
Email
Tracking, templates, folders, template tester
Sales Engagement Campaigns
Advanced multi-touch sequences with email, dialer, tasks
Prospecting Extension
Find new prospects from any website
Safety Checks
Prevent costly mistakes






Most sales engagement tools only work with Salesforce. PersistIQ is built specifically for Copper. This isn't a patch; this is a level up.
You already know the value of Copper. It uniquely integrates directly into G Suite. So you manage leads and close deals. All in one place. PersistIQ supports that same goal: Stay within G Suite.
Integrate PersistIQ into your existing workflow so you can:
How PersistIQ integrates into your Copper workflow
It's easy to engage Copper contacts using PersistIQ:
Teams that integrate PersistIQ with Copper save an average of 10 hours per week.
For years, you've had to use third-party syncing applications to connect your sales engagement tool to Copper. They're slow and outdated.
That time is over. PersistIQ is the only sales engagement tool that syncs seamlessly with your existing Copper data and workflow. Exactly as you like it.

"PersistIQ is extremely intuitive, and the workflows are so smooth. It lends itself to really strong sales behavior. Anyone doing any kind of outbound should be using PersistIQ."